Nyam nyam. Delicious.
Tempting enough eh? Drooling yourself eh? Slurp, slurp *swallowing hard*
I don't know how sushi tastes like. Never had one. But the look sure is tempting! They look delicious with the fresh-looking thin slices of fish, typically salmon or tuna. I used to imagine the taste of the nigiri sushi salmon to be sweet coz the orange topping looks so dangerously sweet. But when I grew up, I realized that it is actually a salmon slice so it wouldn't taste sweet, honey. In fact, it makes you smell fishy. Hohohoho.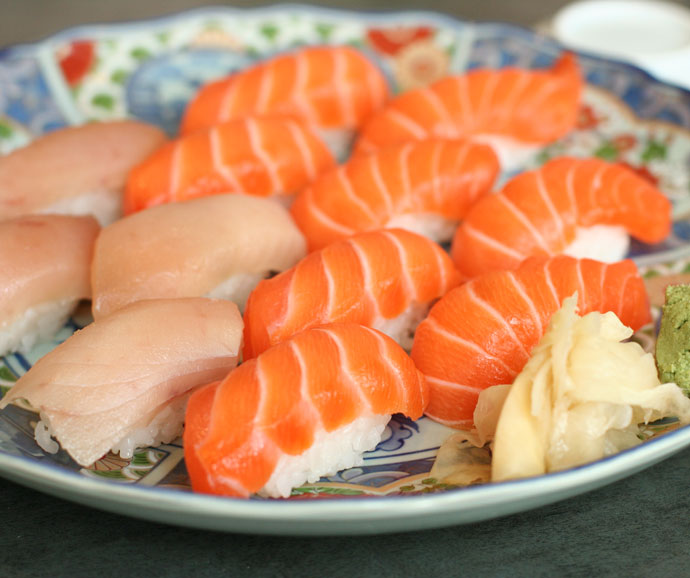 Meet the salmon nigiri sushi. The orange-y look is beautiful and it makes this nigiri sushi looks so tempting. It must be sinfully deliciousoo too!
I don't know why but I'm craving for some sushi right now!!! Can somebody make me some sushi pleaseeeeeee!!! I hate this craving. Ugh!
Waah, miss sushi the loli-shotas, you all sure can make me drool!!

p/s: all pics are courtesy of Mr G aka Mr Google