GP is for gila perfum. Hahahahaha. Itu sindrom yg sedang dihadapi oleh seorang aku sekarang nie. Kalu dua tiga minggu lepas aku get addicted giler-giler dengan jam leather strap. Habis jenis jenama jam aku terjah; FOSSIL, Michael Kors, Guess, Casio, Solvil et Titus, Tissot blablabla. Memang engrossed duk usha jam tangan padahal sudah terang lagi bersuluh aku da ada jam BABY G. Mahal kot sampai rasa a bit menyesal spend so much money for a mere object wrapping around my left wrist. Memang first time ever for me to buy thing as expensive as that one. Hurmmm.. Takpelah. Whatever will be, will be (lol?)
Okay. As of now, I had been engrossed with surfing on perfume after I found an IG shop selling Dubai's duty-free perfume @sensualscent. Banyak gile IG shops yang jual world famous brands of perfume tapi yang ni aku percaya lebihh sikit lahh sebab tukang promote tu DianaLoveyDovey, tokey kasut Melissa online. Aku pernah beli kasut ngan Sis Diana nie. Selesa yuolls pakai kasut tu sebab yang paling penting kasut Melissa tak kembang once kene air lagi2 musim hujan dua tiga menjak nie (da nama pun kasut getah hewhew). Okay back to this perfume business. Kat IG shop ni korang akan dapat jamu mata tengok banyak sangat jenama perfume teeeeerrrrrkenal seperti Lancome, Issey Miyaki, Burberry, Chanel, Ralph Lauren, Ellie Saab, Ferrari, Bvlgari etc etc etc. Dan yang paling bestnye, harga perfum ni MURAH!!!!!!! RM50 sebotol untuk jenama best macam CHANEL dan Lancome.
Mesti korang rasa apahal murah sangat sedangkan jenama terkenal??? Hmm. I was a bit flabbergasted too at first but then after the explanation by the owner, only then I found out that those are 5A grade perfumes with exactly the same smell as the concentrated original perfumes. The only difference was that the lasting time of the fragrance. If with the original perfume you will have 24 hours fragrant smell all day long, these 5A grade perfumes will only hold for 6-8 hours. To me, it's already good enough coz even Neroli Jasmine which costs RM80 per 50 mL bottle doesn't last all day long. Hopefully she didn't bluff. Huhu. Aku usha-usha la IG shop ni dengan harapan ada lah sejenis perfum yang menyerupai bau NEROLI JASMINE buatan Bodyshop (aku refrained dari beli Bodyshop sebab sebotol 50 mL harga dia RM80!!! Mahellll). And fortunately, aku jumpe sejenis perfume yang ada notes orange, vanilla and jasmine, sama sebijikkk ngan Neroli tuh. Harganya berpatutan dowwwh which is RM50 for 100 mL!!! Namanya COCO MADEMOISSELE dari CHANEL! Terus aku sambar. YeahhhhH!!! Suka, saya suka, saya suka!!!! *gaya MeiMei*
Maybe bau si CHANEL ni a bit different from that of Bodyshop. Well, buying perfume online is like gambling; you're just taking a risky chance. But I do believe that the smell won't differ that much. Hopefully.
Ellie Saab was a perfume given to Dianaloveydovey by @sensualscent. Yang ni top note orange blossoms jugak tapi ada addition honey rasanya. Huhu.
Dulu pernah terbeli Narcisso Rodriguezz inspired punya dari HotPerfumes. Yang ni top notes orange with addition of other flowery oil essences which I can't remember haha. Orange lagi!!!! Apasal la suka sangat bau orange blossoms Jannah hoiiiii. Walaupun ada kawan aku cakap bau dia macam bau cecair sabun makcik cleaner USIM guna cuci lantai duh. (Ughhh lu jangan bikin gua marahhh)
Hugo Boss Orange inspired punya jugakkkk dari HotPerfumes. Yang ni pon top notes dia orange (nama pun da HUGO BOSS ORANGE takkan bau belacan). Ahhhh aku suka la bau orange.... Fresh and lively!!!
Yang ni Coco Mademoisselle gabungan orange, jasmine ngan vanilla. Tak saba nak cium bau dia. Weeeeeeeeeeeeeeee!!!!!!!!!!!!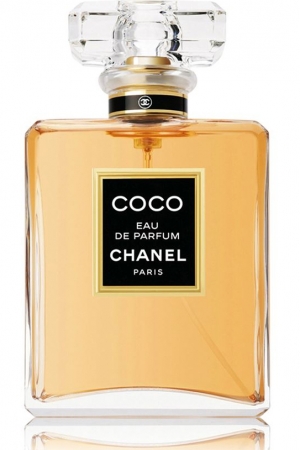 Chanel N0. 5 yang dikatakan perfume kegemaran Marylin Monroe ponnn top notes neroli, sejenis buah oren (bitter orange). Adik beradik dia, Chanel Coco (notes: mandarin orange, peach) plak versi yang lebih kuat dan powdery daripada Chanel Madamoisselle (apekebenda tah maksud powdery tuh aku pon tak tahu). Kira bau yang aku order tu lebih light dan sweet lahhh kotnyer. Hahaha.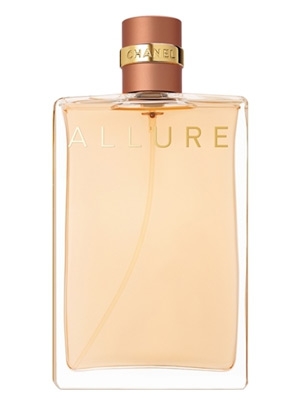 Aku surf TOP 10 FAMOUS PERFUME FOR WOMEN (
here
) untuk tahun 2013. Chanel N0. 5 duduk tangga ketujuh, dan dikatakan pewangi klasik yang evergreen sepanjang zaman sejak 1921. Manakala Chanel Allure duduk number dua!! Wawwww jenama Chanel ni boleh dikatakan pendominasi lah. Siap ada dua jenis Chanel duduk lam carta yg sama. Hahahahah.
p/s:
So boleh dikatakan aku ni jenis suka bau oren. Hehehe. Sebab most of my perfumes are orange-based
p/s: mademoissele means young woman in French
p/s: kalau minyak wangi orang laki, bese orang akan pilih Aqua de Gio by Georgio Armani sebab ada essence lemon (wow, bau citrus memang winner lahh!)