Ade ke word macam tu dalam Bahasa Melayu? Grrrr. Main hentam saje kau ek? Takpe la diknon. Hentam pon hentamlah, asal jangan hentam sampai kemek macam budak CDM25 hentam keta ajushi Cina sudah. Hahahaha trending kau. Tak memasal jadi popular for the absolutely wrong reason.
Saat aku tiba di makmal siswazah yang sunyi, aku melihat kelibat dua orang sahabatku yang berjalan keluar dari lab itu. Tetibe rasa bersalah. Dalam seminggu ni datang hari Khamis je. Lolnye. Sakit perut nyer pasal terpaksa took another day off semalam. Alhamdulillah ujian Allah ade makna dan hikmahnya. Kau jangan cuba nak persoalkan. Jangan kau coba. Okay baiklah.
Masuklah sorang aku ke dalam lab yang zero population. Sepi dowh. Bunyi aircond pun tak berapa nak dengar. Hum. Apelah aku nak buat hari ni. Tak ade mood la pulak. Grrr. Melanguk depan laptop jelah gamaknya. Sebab tulah aku agak reluctant nak amik cuti dua hari lepas. One of the reasons is I tend to have less impact in terms of efforts when I go into hiatus. Not only my body will be in hiatus, my mind also tend to go to the same mode. And just so you know, it is HARD to get back to the same momentum ever again. Lagi-lagi bila kau datang lab hari Khamis macam rini. Ape je ko bleh buat? Rasanya pegi kacau Dr jelah kot hahahaha.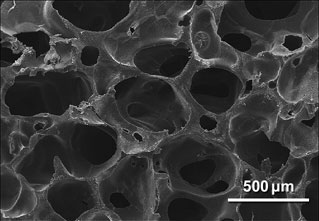 Hatiku poros, seporos scaffold tissue iniiii.................